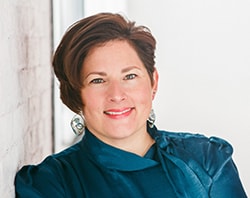 One year ago I joined the Rochester Women's Network.
In the beginning, I was shy and quietly sat at the networking round tables hoping that someone nice would sit next to me (true story).
As you can imagine, I didn't really gain any traction or feel very confident.
Then, I had a mindset shift. If I was going to invest my time, money, and efforts I needed to show up. Sounds so simple…right!?!
And so I did, and here's what happened:
I began attending the small interest groups on a regular basis. Went on countless coffee meetups. Exhibited at their yearly Spring Symposium. Offered free Clarity Calls to my peers helping them get unstuck. They walked away refreshed and enthusiastic with a good direction for their business. Was the highlighted speaker at the Sales & Marketing SIG meeting. Attended their W Awards Gala celebrating and recognizing the volunteers of the organization. Was asked to kick off 2020 with an article all about how to cultivate multiple streams of income. As a result, not only did I have the pleasure of connecting with dozens of amazing and dynamic women, I wrote $15K in business from this 1 networking channel.
Why am I telling you all this?
Because organizations are like vitamins – as a standalone they have value but when you commit to incorporating them into your routine is when they are truly effective. Just "joining" something isn't enough. If I allowed myself to play small (and hide in the corner) I probably would have walked away saying 'This doesn't work!' and went on to the next shiny object.
So with the New Year right around the corner, ask yourself –
Am I ready to show up?
Because I guarantee if you do, you will see results and have fun in the process too!
Kc Rossi | Business Coach