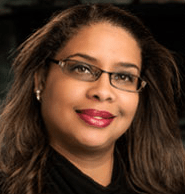 Miss Cynthia Ely, affectionately called Miss Cynthia by her students, is owner of The Refinement Studio LLC. She is a UK Certified International Youth Etiquette Consultant. Miss Cynthia teaches the required social skills for success in relationships, employment and eventual parenthood. She lives to work with children!
Miss Ely has spent her life assisting individuals and organizations in developing into their fullness. She has 20 years experience in teaching, coaching, and training both children and adults, and in instructional design, organization development and process improvement.
She has served on both the Soper-Wheeler Company and the New Zealand Redwood Company boards for over 10 years. Additionally, Miss Ely serves on the Webster Chamber of Commerce board, and is Chair of their Education Committee.
"My purpose is to be lead, educate, and transform, but above all, to serve where I am led to serve. I can think of no better way to live my life."