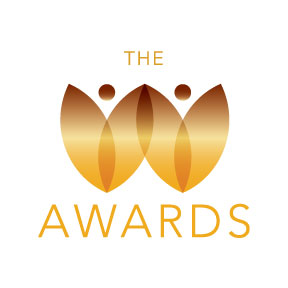 Who's your heroine? Does she go above and beyond to help other women succeed in their professional and personal lives? Is she an inspiration to all, exceeding expectation and achieving her goals? Have you thought about her, "This woman really deserves an award"?
Now's your chance to nominate her for the Women Inspiring Women Award, RWN's highest honor and a cornerstone of the organization's mission to bolster and celebrate women.
Established in 1986, the prestigious "W" Award is presented annually to a Rochester community leader who:
works tirelessly and often with little recognition on behalf of women;
goes above and beyond the everyday expectations of her paid or volunteer position to support the personal and professional growth of women;
leads by example and empowers women to learn, grow, and succeed;
inspires women through her courage, initiative, and creative energy;
exemplifies a high standard of integrity and respect for others.
For 32 years, RWN has hosted the "W" Award dinner to spotlight outstanding finalists. The event is filled with joy, laughter, and sometimes even tears as we revel in the uplifting stories of the honorees and announce the winner. Finalists' family, friends, and nominators are encouraged to attend this spectacular evening and share in the well-deserved recognition of these phenomenal women.
Nominations are accepted on a rolling basis, so don't hesitate to act. It's not too early to nominate a deserving woman for 2019! Download a nomination form and submit your heroine's name to RWN today!
2018 "W" Award Honorees
Tammy Butler-Fluitt, Executive Director, Samaritan Center of Excellence
Sr. Diana Dolce, S.S.J, Founding Executive Director, Hope Hall
Mary Therese Friel, Founder & Owner, Mary Therese Friel, LLC
Jennifer Hackett, President, Camp Puzzle Peace, Inc
Constance Mitchell-Jefferson, Minority and Women Business Enterprise Officer, City of Rochester
Interested in sponsoring the Women Inspiring Women Award?
RWN is grateful for the support of sponsors to help realize this event and make it a success. With several different sponsorship levels, this is a wonderful opportunity for your company to gain exposure for your brand, give back to the community, and promote the growth and development of Rochester businesswomen. Review our current Sponsorship Package and contact us for more information.
Past "W" Award Recipients
2018 Sr. Diana Dolce, S.S.J.
2017 Shirley King
2016 Joy Bergfalk
2015 Reverend Vernice Warfield
2014 Daisy Algarin
2013 Marietta Avery
2012 Dee Alexander
2011 Kathryn Thomas
2010 Sally Ward
2009 Mary Catherine "Kitty" Van Bortel
2007 Rosa Wims
2006 Germaine Knapp
2005 Elaine Gallina Spaull
2004 Cynthia Herriott
2003 Dr. Cynthia McGill
2002 Carol Love
2001 J. Christine Wilson
2000 Denise Pieratti
1999 Nan Johnson, Charlotte Klose
1998 Reverend Mary Benjamin*, B.J. Mann **
1997 Sharon Stiller
1996 Sabra Wood
1995 Joyce Herman
1994 Dr. Carol Harter
1993 Congresswoman Louise M. Slaughter
*Humanitarian Award | **Lifetime Achievement Award