What is Rochester Women's Network?
In short, RWN is a partner and friend to women in all career stages. Whether you're flourishing as a corporate or non-profit professional, new to the area, managing a household or your own company, ready to change jobs, or deciding which path to travel next in life, RWN works for you. Members actively support one another to advance their careers, grow their businesses, volunteer for the community, and develop friendships. Through one-of-a-kind Special Interest Groups (SIGs), educational events, and programs like Explore RWN and Monthly Free Networking, RWN nurtures and strengthens skills in leadership, business, and life management.
Want more information?
We invite you to peruse our menu options for info on membership levels and the many unique, exciting opportunities RWN has to offer. Still have questions? Contact Us - we'd love to hear from you!
Message from the President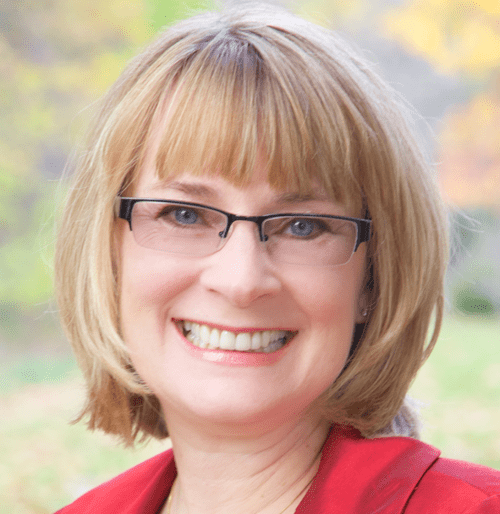 RWN's 40th birthday celebration took place on Friday, November 16th at Ballroom 384. We not only celebrated with good food, adult beverages, music, dancing and fellowship, there were also some surprises.

This event was one of RWN's major fundraisers for the year. Because RWN is a non-profit organization, we rely on membership dues and the income from our major events to meet our budget.

The committee not only wanted to make this a fundraiser, but also a true celebration. They envisioned a party where you eat, drink, dance and socialize without having to take your wallet out of your purse. I'm happy to say they succeeded in their plan! In addition, guests left with their very own Swag Bag filled with goodies from some special RWN supporters.

This celebration was not only to help us celebrate where we've been, it was also an opportunity for us to look to the future.

In the summer of 2017, the Board put together a strategic taskforce to determine how RWN can better serve the women in our area and take the organization into the next decade and beyond.

The taskforce, along with the Board, has been working closely with Amanda Altman of A3 Designs to update and refresh our branding and marketing. The 40th birthday celebration included a grand reveal of some of that work.

Part of the output of the taskforce is this beautiful new mobile-friendly website, which is a combined effort of Susan Jefferson of TechCreative, LLC and the RWN Marketing Committee.

With the feedback we've gotten from recent surveys and focus groups, the board will continue to work on creating a strategic vision for the future. None of this would be possible if it weren't for our members who volunteer their time, talents and treasure.

Thank you not only to the members of the Strategic Taskforce and the 40th Birthday Celebration Committee but also to the chairs, SIG chairs and members of all our committees. Thank you to our sponsors for believing in and supporting RWN's commitment to our members and the women in our community.

This marks a new beginning for the Rochester Women's Network! If you didn't make it to the celebration, that's ok. I hope you'll join us as we grow and transform into the future!

With gratitude,
Linda Heeler
What our members have to say
The members of RWN were kind, thoughtful, inclusive, organized, professional and genuinely, nice. It felt good to be in a place surrounded with so many like-minded women who did NOT seem to be in competition with each other, but just the opposite. The vibe and feeling was one of true appreciation, hospitality and kindness."
Mary Therese Friel
Founder & CEO, Mary Therese Friel Modeling Agency
I had no idea how to network, but here I was amidst a plethora of amazing women, so I joined and dove in. Since then, I've joined the Wine SIG, chaired the membership committee, and served on many other committees to support RWN. The more involved I have become, the more I realize how crucial these relationships are to all aspects of my life!"
Paula Rogala, CFP®
Financial Advisor