Tuning in to the 24/7 news channels may bring you closer to the events of the day, but you're more likely to learn something by looking elsewhere. Try to get beyond the daily diatribes of even the most well-meaning news outlets and look for concrete information that can be useful to you on your journey to allyship. Seek out knowledge from individuals and groups you admire. Rochester is full of resources on racism, sexism, ageism and more.
Rochester, NY's Progressive Figures
Did you know that descendants of Frederick Douglass and Booker T. Washington live and work right here in Rochester, New York? Were you aware that Mahatma Gandhi's grandson, Arun Gandhi, founded the M.K. Gandhi Institute for Nonviolence in Rochester?
Education means listening to others tell their stories. It means keeping those stories alive for others to hear. It means reading and learning about struggles that are not necessarily particular to you.
Listen to These Stories
Countless books have been written on race relations, diversity, inclusion, equity and allyship, and a simple internet search will offer up thousands of suggestions. But a great place to start might be anything by Ibram X. Kendi, particularly "How to Be an Anti-Racist."
This list is not meant to be exhaustive, but here are some other books on race that can get you started on your path to becoming a better ally:
"Racism: A Short History" by George Fredrickson
"So You Want to Talk About Race" by Ijeoma Oluo
"The New Jim Crow: Mass Incarceration in the Age of Colorblindness" by Michelle Alexander
"Why I'm No Longer Talking to White People About Race" by Reni Eddo-Lodge
"White Fragility: Why It's So Hard for White People to Talk About Racism" by Robin DiAngelo
"White Rage; the Unspoken Truth of Our Racial Divide" by Carol Anderson
"Why Are All the Black Kids Sitting Together in the Cafeteria?: And Other Conversations About Race" by Beverly Daniel Tatum
And if you're in the market for any of the above books, remember to buy from one of Rochester's independent bookstores or try bookshop.org.
Thanks for showing up!
Are you ready to help bring about real change? Then keep watching for the next installment of our "Active Allyship" series, where we continue to discuss how to show up in big and small ways in every part of your life.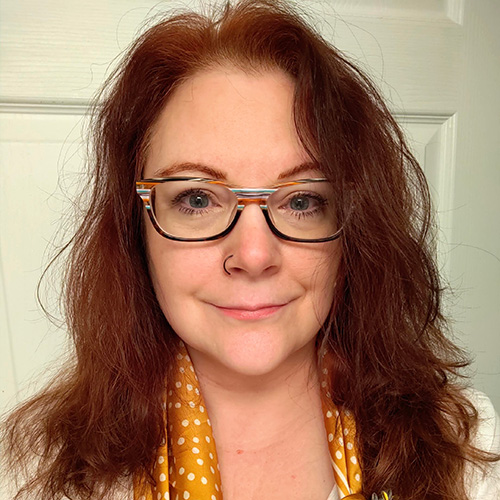 Velvet Spicer has been a writer with the Rochester Business Journal for the last 17 years. Her areas of focus include the local economy, nonprofits, the manufacturing sector, diversity & inclusion and women's issues, among other things. She has been a Rochester Women's Network member since 2018, is the current President of the Board of Directors, and belongs to several RWN special interest groups.
Photo by Kyle Glenn on Unsplash