As you learn to become a good ally, one of the most important skills you can develop is empathic listening. Those of us who experience the world as white, straight, cis, and abled sometimes end up thinking that our experiences are universal. But this isn't the case at all, and empathic listening helps us unpack those unconscious biases.
Developing Empathy
"Empathy" tends to get confused with "sympathy," but they are not the same. When you sympathize with someone, you feel sorry for what they're going through. Empathizing with someone goes further: It means you understand why they feel the way they do. And to get there, you need to be fully present with the person who is sharing their views.
Undoing Unproductive Habits
Empathic listening requires you to focus only on what someone else is saying. You don't want to be on "send" mode, so avoid:
Passing judgment;
Giving advice;
Inserting your own experiences and making it about you;
Thinking about your response;
Trying to change their minds; or
Getting them to agree with your viewpoint.
Growing in Empathy
Practicing empathic listening with those who may have a different perspective than you builds trust and understanding. It takes discipline, focus, practice, and the willingness to truly hear about and appreciate another's life experiences and perspectives. Empathic listening is a first step to building personal and meaningful connections with others on a respectful, equal level.
After we unlearn the habits that keep us from being empathic listeners, we can start to focus on developing the new skills that allow us to listen empathically. Our next post will take a look at those steps.
As Stephen Covey says in his book "7 Habits of Highly Effective People,": "Seek first to understand."
Thanks for showing up!
Are you ready to help bring about real change? Then keep watching for our next "Active Allyship" post, where we discuss how to show up in big and small ways in every part of your life.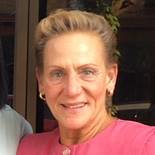 Karen Schuhle-Williams, Ph.D. is a faculty member and the Program Coordinator for SUNY Brockport's Higher Education Administration MSEd., a 90% online program. She has worked in continuing and higher education administration for over 25 years, at two- and four-year colleges and in corporate education. Karen has been an active member of RWN for 21 years, serving on multiple committees (Programming, Summit, and Diversity & Inclusion) and is an enthusiastic participant in two SIGS: Leadership and Wine-Deux.