One good way to be a better ally—especially during this pandemic-edition holiday-shopping season—is to patronize local businesses that are owned by people of color, and tell your friends about them.
It is especially important to support Black-owned businesses right now because, according to the Federal Reserve Bank of New York and as reported by CNN Business this summer, during the pandemic Black-owned companies have been shutting down twice as fast as other businesses.
Rochester, NY's Black-owned Restaurants & Bakeries
Reporter Tracy Schuhmacher of The Democrat and Chronicle in June wrote this story that featured information on more than 40 restaurants, bakeries and take-out places that are Black-owned.
Schumacher states in her story:
"Despite being roughly 40 percent of Rochester's population and 14 percent of the county population, Black people represent a small percentage of Rochester's restaurant and bakery owners. That's because Black entrepreneurs historically have struggled to get business loans and other forms of capital. This could leave them more vulnerable during the coronavirus shutdowns."
It's a mouth-watering list; check it out, pick a place or two to try, and invite your friends to do the same for a 'Zoom' dinner party.
More Local Black- and Latinx/Hispanic-owned Businesses
Want to spend your resources at other types of Black-owned businesses? Check out the Black-owned Business Directory, here, for links to a list of more than 1,000 Rochester-area Black-owned businesses across more than 80 categories.
The Rochester Hispanic Business Association also is a good resource for a list of Latinx or Hispanic-owned businesses. Although not every member owns a business, the membership has a wide range of occupations, and its directory here can be a helpful resource.
Spread the Love
If you patronize a business that's owned by a person of color, and you're happy with the product or service, be sure to tell your friends and family and buy from them again. You can also share their links on social media, which is an easy way to show support if your own resources are limited.
Spending your money at a locally owned business can go a long way to helping that business stay in business. As I like to say to my friends, "Amazon doesn't need your money, but (fill in the blank local business) does!"
Thanks for showing up!
Are you ready to help bring about real change? Then keep watching for the next installment of our "Active Allyship" series, where we continue to discuss how to show up in big and small ways in every part of your life.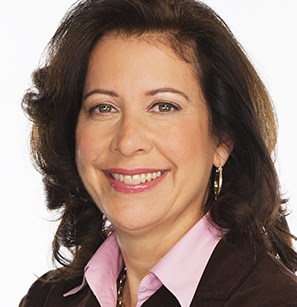 Jane Sutter owns Sutter Communications, which offers writing, editing, public relations and self-publishing services. Jane has an extensive background in journalism and is the author of three non-fiction books. For her most recent book, she assisted "W Award" finalist Dellenna Harper in writing her amazing memoir "God's Teardrop: My journey of healing from addiction and prostitution." Jane has been an RWN member for about 15 years. She has served as co-chair of the award nomination process for the "W Award". Find out more at www.suttermedia.net