If you are feeling paralyzed by the enormity of work it will take to dismantle systemic racism, try focusing on your immediate sphere of influence — and think beyond posting on social media.
In her book Emergent Strategy, author Adrienne Maree Brown explores how successful movements can start with action among just a few like-minded people working together and consistently.
Being In Relationship
In Brown's metaphor, a flock of starlings, sometimes numbering in the hundreds of birds, fly in beautiful mesmerizing formations called murmurations. The way the flock can move in such fluid synchronicity is because of how each bird is in relationship with the immediate surrounding birds. Brown says that each bird is micro-adapting, both being influenced and influencing the others.
Think now about your spheres of influence: family, professional, and social. In each of those spaces, you may have opportunity to reject racist, sexist, classist, ablest, xeno-, trans- and homophobic speech, attitudes, and policies.
Are you willing to engage in tough conversations—and be in relationship—with people who are like you?
When you do, they may be more likely to listen to what you have to say. That's using your privilege (ex.: white, straight, cisgender, typically-abled, Christian, etc.) and it matters to do that within your spheres of influence. Especially when a member of the marginalized group isn't even present.
Using Your Privilege
Being an ally can be as simple as saying, "I don't find that joke at all funny. It's offensive and harmful to [people it harms] and I find it offensive, too."
Be aware, however, that challenging problematic speech within your spheres won't always be easy.
Simply rejecting a racist joke, for example, may be tackling the joke-teller's lifetime of conditioning within a white supremacist society. They may take it as a personal attack and become defensive or even hostile. Managing a situation like this is part of our work as allies. But being consistent in the use of your privilege in this way could nudge the people around you to rethink how they are part of perpetuating racist attitudes.
Like a pebble dropped in a pond, or moving as a single member of a murmuration, making a habit to show up as an ally can eventually have far-reaching impacts.
Thanks for showing up!
Are you ready to help bring about real change? Then keep watching for the next installment of our "Active Allyship" series, where we continue to discuss how to show up in big and small ways in every part of your life.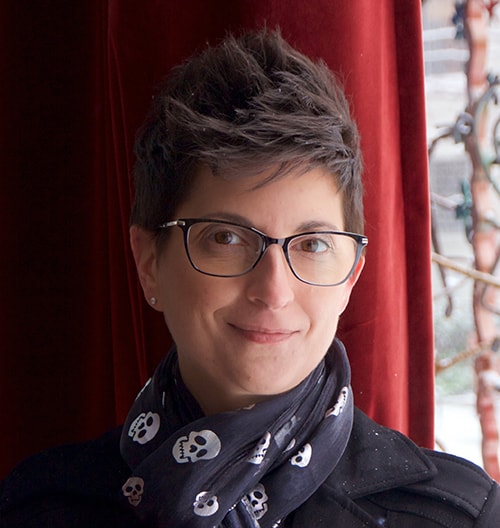 Terra Osterling owns Sudden Write Turn Freelance Writing, which provides long and short form copy for clients from across the spectrum of industries, services, and topics. Connecting people—and connecting with people—is her way of life. She has been a member of Rochester Women's Network since 2015 and serves on the Board, the Marketing Committee, is co-chair of the Diversity, Equity, Inclusion, and Belonging Committee, is a member of the Sales & Marketing SIG and SIG Referral Group I, and is co-founder of the Geek Squad SIG.