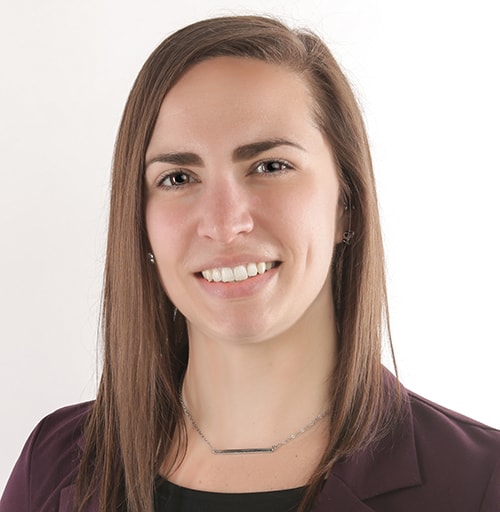 Born and raised in Rochester, Alissa attended Nazareth Academy for high school, where she participated in 3 Varsity sports and was active in the community, volunteering for the Sisters of Saint Joseph in their various missions throughout the area. She went on to earn her Bachelor's degree in Business Administration from SUNY Oswego. Alissa then returned to Rochester, and started working for Paychex. She then moved to Northwest Bank, working as a teller, knowing she could use it as a stepping stone for advancement in her professional career. Within a year, Alissa was promoted to a platform position, where she used her organizational and time management skills to create efficiencies within the branch and hone her supervisory skills through employee training and development.
Since starting with Northwest in 2011, Alissa has been working to advance her career, with her most recent promotion in October of 2018 to Branch Manager. Over the past 8+ years she has learned a tremendous amount about not just the banking industry, but also managing employees, business development, and building genuine relationships with customers and business partners alike. Northwest believes in educating their employees through professional development, and Alissa has taken full advantage of this by attending numerous leadership seminars, and advancing through their uSucceed program. She has had the opportunity to attend a variety of classes on different leadership and management topics, and has gained tools and knowledge that she will carry with her through every aspect of her professional life.
Aside from Alissa's involvement in RWN where she serves on several committees and participates in the Young Professionals SIG, she is involved in a BNI group that meets weekly to build and foster business relationships. Alissa stays active in the community, continuing to serve the Sisters of Saint Joseph on their annual gala planning committee, and administer financial education classes to non-profit groups in the Rochester area through Northwest's Engage program. When not working, networking, or volunteering, you can find Alissa spending time with her close-knit family (fur baby Walter included!), running, traveling, and enjoying the great restaurant scene Rochester has to offer!