As an introvert,it took me a long time to figure out how to network. Traditional networking doesn't work well for me. Walking into a crowded room to make small talk is uncomfortable; it's just not who I am. I prefer really getting to know people rather than shaking hands and moving on. That's tough to do in the typical networking setting, because most people are there with the goal of getting their business cards in the hands of as many people as possible.
Networking is, however, vital to my business. I started my career in massage therapy in 2001, working at a spa and health food store while slowly starting my own massage therapy practice in my home. I knew I needed a continual flow of new clients in order to grow my business, and networking was the key. But I hated doing it because I thought of it as a purely extroverted activity.
However, I learned to become a better networker by playing on my strengths as an introvert: by using the confidence to be myself and the desire to understand others.
Network for Quality Over Quantity
Who we are as people defines who we are as employees and business owners, as well as the actual company. If your personal values align with mine, then I believe your business values will also align with mine. And if you want to do business with me, I want you to understand who I am.
The BNI-style of networking works for many people but felt too constraining for me. The focus of the groups always seemed to be on the quantity of referrals, not the quality. I give referrals because I believe in the person and the way they conduct business, not because I am required to. And I want others to refer business to me because they know and trust me.
Be Yourself
Authenticity is a hot marketing buzzword right now. But savvy marketers place a high value on it for a reason. Customers don't want to do business with a faceless corporation or run-of-the-mill company. We want to feel valued as a customer. We want to feel like our business transactions are more like two friends working together. So we as business owners and representatives need to show who we are beyond the professional facade.
Networking in a big, impersonal group made it hard for me to get to know much about anyone beyond their name and type of business. I knew I needed to find a group where I could really get to know people authentically in more intimate settings.
As I thought more about how to make networking work for me, I realized that I'd been looking at it incorrectly.
Form Real Relationships
Networking isn't about introducing yourself to everyone in the room; we are all seeking a deeper connection than that. If we really get to know one another and learn what we're about, then referrals happen organically.
That's why I now intentionally focus my networking efforts on one-on-one or smaller group meetings — preferably in a setting that doesn't feel impersonal.
Coffee in my favorite local shop or a glass of wine and appetizers at a quiet restaurant is, for me, a low-pressure but high-return method. We get to discuss business while also talking about the books we're reading or our favorite guilty pleasure television shows!
Forming these types of relationships makes it more comfortable to make a referral. You can better understand the requestor and trust that the business to which you are referring will provide an excellent experience along with trusted products and services.
Find A Community That Works for You
I found what I was looking for in a networking group when I found the Rochester Women's Network. RWN's supportive atmosphere makes it easy for introverts like me to thrive. It has a large membership, but many events and meetings have a manageable amount of attendees in comfortable spaces. And there are even smaller groups to join based on your interests or industry.
Networking is about more than simply finding new clients; it's about building relationships. Through RWN I have certainly grown my business, but more importantly, I have gained the confidence to network without fear—plus expanded my trusted referral network and made lifelong friends.
Use your strengths to continue searching until you find the right group that fits you, and you'll find networking can work for you!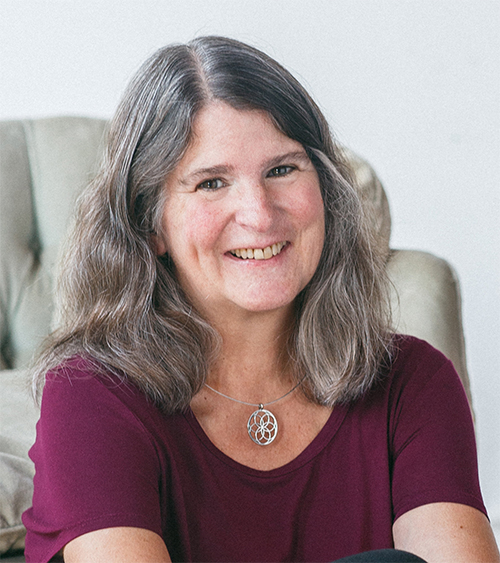 Carol Kennedy is a licensed massage therapist who listens with her ears, hands, and eyes as part of her mission to provide customized holistic care to her clients. She is also certified in Reiki, Trigger Point, Deep Tissue, and Swedish massage. Carol has been an active member of RWN since 2006, as a founder of the Wine SIG, a member of the Restaurant, Referral, and Community Service SIGs, and as a volunteer on the Board as well as the Membership and Programs committees.
Find her at https://carolkennedylmt.com/ and https://www.facebook.com/carolkennedymassagetherapy/.