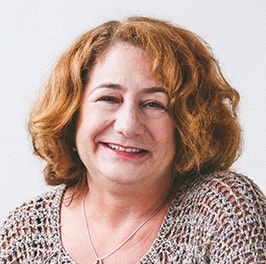 Lauren Goetz is the founder and owner of Everyday Hands, Inc., a Professional Helping company that assists people with the "little, everyday" tasks of life. While, Everyday Hands helps everyone who could use a bit of assistance, we specialize in helping senior citizens with small tasks that will help make their clients live a healthier, safer and happier life.
Lauren has a BS in Accounting from St. Bonaventure University. After leaving her professional career in Corporate America, as an Accountant then a Corporate Recruiter, Lauren decided to start a company that followed her passion for helping people. Thus, in 2017 Everyday Hands, Inc. was born.
Lauren has been a member of RWN since 2016. She has been an active participant in several committees including Ambassador Committee and the Membership Committee. Currently, Lauren is on on the Free Networking Committee and is also co-chair for the RWN Referral SIG I.
In addition to being part of RWN, Lauren is an active member in G.R.A.P.E (Greater Rochester Area Partnership for the Elderly) and PEN (Partnership for the Elderly Network).
Lauren resides in West Irondequoit with her husband Scott and two cats Tucker and Skye. In her free time, Lauren enjoys spending time with her husband, children Matthew and Bailey, and granddaughter Payton. She loves to spend time outside gardening, boating or just hanging out on her patio. Her favorite pastimes include cooking and looming blankets, as well as reading a good book and attending her monthly book club meetings.