Wearing masks, avoiding handshakes, limiting your social gatherings… COVID-19 has made it difficult (if not impossible) to conduct business as usual. As we struggle to get used to the new normal, it helps to keep in mind that this year hasn't been entirely bad.
We asked RWN members to send us their stories of uplifting moments, unforeseen silver linings, and unexpected positivity that have transpired in spite of, or in some cases due to, this global pandemic. One thing's for sure—Year 2020 has certainly been an experience unlike any other. We hope the below compilation helps bring you a smile as we enter the eighth month of quarantine (as of this writing on October 13, 205 days to be exact …but who's counting?).
Finding the Bright Side for An Essential Business
Preeya S. Gholkar, President of Gholkar's Inc.:
When the pandemic hit and resulting shutdown occurred, we were initially panicked. On top of schools closing and fear of the virus in general, Governor Cuomo quickly required businesses to transition employees to working from home in a matter of days. Would this impact my business?
RWN Connections to the Rescue
A few RWN members from the Wine SIG helped me think creatively about how to proceed if we would need to shut down in-person operations. In the end, thanks to RWN board member Sarah Marche and her HR expertise, I connected with an attorney that helped me determine we fit into two NYS essential business categories, which allowed us to maintain our current operations. I'm thankful for the connections I've made through RWN and to all of these smart, thoughtful women for helping me think "outside the box" at a time when I was panicking about the future. Another unanticipated bright spot to the pandemic is that we were able to capitalize on opportunities to supply products to K-12 schools and finished the first half of the year with strong sales.
Finding Gratitude Each Day
I have come to realize that this year is, on many levels, about both survival and gratitude. The experience of going through a global pandemic is obviously not easy for anyone, no matter your occupation, income level, or family situation. Like everyone else, I've had challenges, both personal and professional, since we were put on lockdown in mid-March. However, I've also tried to find gratitude every day in how much I have, despite the challenges, compared to so many that are suffering right now. I've also come to understand that this year is not about how much my business grows, the new places I travel to, or the great experiences I have. It's about understanding I have everything I need to get through it and come out stronger on the other side.
Taking a Step Back While Growing and Moving Forward
Kristi Mitchell, Founder and Marketing Consultant at Phase 2 Marketing:
Quarantine has taught me a LOT. I've learned that it's OK to take a break. I've always been someone who continually strives to learn and grow and keep going after more – in my formal education, in my career, in my personal development, and in my business. For the first time in my life, I have taken a step back and focused on maintaining rather than growing – and been OK with it. Juggling a "new normal" with my son being home all the time, my husband now working from home too, keeping up with my client work, and all the other stress of the pandemic made me realize that it's OK to simply focus on maintaining a status quo and keeping my head above water. Granting myself that grace has been an interesting silver lining to all of this craziness.
Becoming a Better Parent
I've learned that I have a lot more patience when I don't feel rushed. (Go figure, right?!) The slower pace of "quarantine life" has given me a lot more time to reflect on my reactions and how I approach my marriage and my parenting. As a mom who always knew that I wanted to be a working (rather than stay-at-home) mom, being thrust into providing full-time childcare and education to our 5 year old son has been a crazy, and also unexpectedly rewarding experience for me. I've learned that I can muster a lot more patience than I ever thought possible. When I'm not rushing to get him out the door to school or childcare so that I can hop on a client call or rush to a meeting, I have more time to encourage him to do things on his own, to engage in educational conversations about everyday tasks, and to stand my ground when I put a boundary in place. Quarantine has made me a better parent, when I thought it would actually make me a worse one.
Self Care: Speaking Up for What You Need
I've also learned that it's imperative to speak up and ask for help when I need it. I normally try to do everything on my own and feel like asking for help is a weakness or failure. Having practically zero time to myself during quarantine has made me realize that if I don't speak up for what I need, there's no way it's going to magically happen. Whether it's nicely asking my husband to empty the dishwasher (because it gets run every single day now), or declaring that I need to take the dog for a walk (ALONE) after dinner – I'm doing a better job of speaking up for myself to help my own sanity. I always knew that self care was important, but quarantine has amplified its importance exponentially.
I'm curious to see what else unfolds for my own personal growth in this "new normal" we find ourselves in.
Adapting When Nothing Goes According to Plan
Alaina Wong-Canissario, Founder and Marketing Strategist at Brightscape Marketing:
When the pandemic hit in mid-March, I was eight months pregnant, in the middle of potty-training my toddler, and planning to start a job search in June due to upcoming layoffs. Talk about stressful! Furthermore, social distancing guidelines threw a wrench in my plans for a fun, playdate-filled maternity leave.
Embarking on a New Career Path
While I allowed myself time to lament the loss of the way things were, one silver lining of this situation was that I had the opportunity to pivot my career to a new direction, one that was a better fit for my work-life balance. Quarantine prompted me to think more deeply about how I want to be spending my time for 40-plus hours a week. After spending over a decade in New York City at large publicly held companies, I had become accustomed to rushing through life. Taking a quarantine-imposed "pause" is shaping up to be a very positive thing that has encouraged me to be more introspective and purposeful about my life.
Staying Open-Minded and Resilient
I would be remiss if I failed to mention another positive thing that happened during quarantine… the birth of my son, Luca. (Luca means "bringer of light" which is quite fitting for a baby born during a global pandemic.) From my childbirth experience to my career evolution—and especially in the Age of COVID—I've learned that you can't always have a plan for things. The best thing you can do is stay open-minded, adaptable, and resilient. We're all in this together… and we're all doing the best we can to help each other along the way.
Enjoyed this Collaborative Blog Post? You Can Write One Too!
These stories were compiled from RWN members in response to a call for submissions. As a benefit of membership, all RWN members are invited to contribute their own blog posts on topics such as work life, business/professional education, and advancement. We'd love to add your voice to the conversation. Take a look at our Blog Guidelines here… and write on!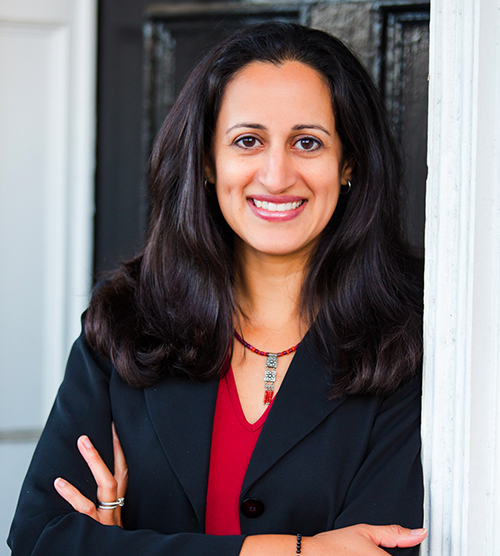 Preeya Gholkar is the President of Gholkar's Inc., her family business, an office and IT products reseller which she has run with her husband since 2015. She has been a member of RWN for 2 years and is involved with the SIG SIG and Wine SIG.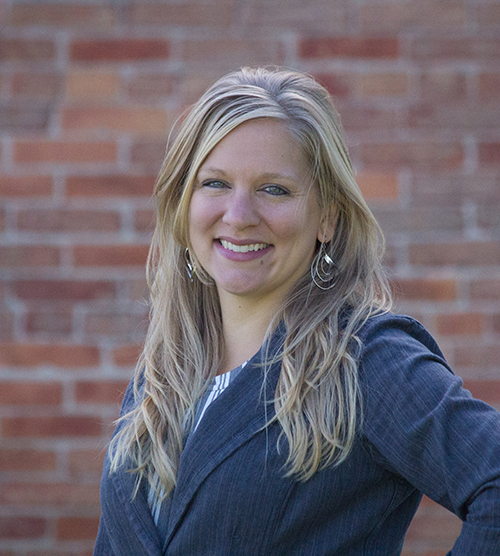 Kristi Mitchell is a Content Marketing Strategist and the founder of Phase 2 Marketing. She has been a member of RWN for 1 year and is involved with SIG SIG and the marketing committee.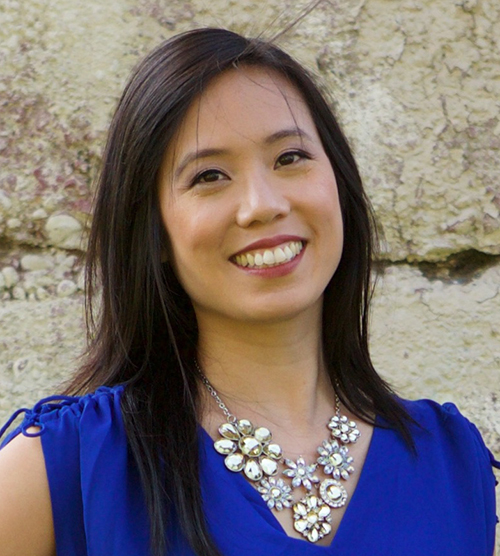 Alaina Wong-Canissario recently launched a marketing consultancy, Brightscape Marketing, after more than 15 years in the corporate world. She joined RWN in the beginning of the year and is a marketing committee member.