Getting organized involves a lot more than just neatening stacks of papers and dusting off the clutter you have on your desk. Organization involves creating systems and procedures for all different parts of your business. Taking the steps to create these systems and organize the parts of your business that no one sees has the potential to help you serve your clients better, spend your time more wisely, and become more profitable!
Use the following tips to organize the "behind the scenes" of your business.
Control Your Inbox, Once and For All
Batch tackle your emails. Instead of constantly manning and refreshing your email throughout the day, start the day by clearing the decks when you first hop into work for the morning.
Deleting your email app. Depending on your clients' needs and when you typically make yourself available via email, deleting your phone email app may be a good way to keep your inbox under control. This will allow you to be present while in the middle of a project that is making you money without getting interrupted by the urge to check email or a notification that leads you down a rabbit hole.
Unsubscribing from email clutter. We all have random emails from retailers and businesses piling up in our inboxes. Take advantage of tools that allow you to easily get rid of that email clutter, which could cause you to miss an important email. Try https://unroll.me/
No longer focus on "inbox zero." Let go of the idea of having zero emails in your inbox. If there are 5 or 6 emails in there that haven't been dealt with, let them serve as a reminder that this is something that hasn't been addressed yet, but will be. It goes beyond writing down a task on your to-do list, because as it sits in your inbox you will be forced to deal with it at some point or another.
Make use of labels/folders and sort emails ASAP.Take care of your inbox by sorting out a conversation to its appropriate label/folder as the conversation ends. It will be easy to reference or find months later rather than searching an inbox with 3,000 emails.
Adopt Systems and Document Procedures
Create and maintain a CRM database. CRM stands for Client Relationship Management and is a system all professionals should have in place to accurately recall any information about clients or other professional contacts. To maintain your CRM, either add new contacts as they come in or add a monthly calendar task to go through emails and collected business cards to update your database.
Create a procedures vault. This is a document that shows step-by-step instructions on how you do everything within your business. This can include how you write and publish a blog post, how you create and send an invoice, and even the email scripts you send to new clients. Documenting everything you do and how you do it will serve as a "vault" of information for you to look back on when you need to recall how you've done something in the past. It will also allow future employees to easily train and get on board with the systems you have created and implemented.
Creating systems, organization, and automation for your business may not provide instant gratification, but it does create long-term value for you, your business, and all those who work with you. Happy Organizing!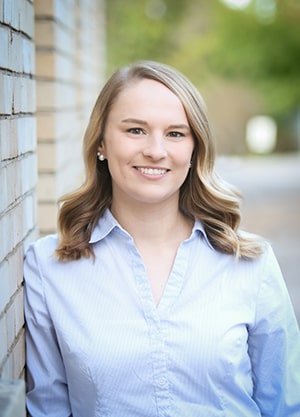 Tricia TenEyck has been a member of RWN since November 2018. She is an active member of Referral SIG, the Young Professionals SIG, and is on the Membership Committee, as well as the Event Sub-Committee for the W Awards. Tricia owns her own home and office organizing business, Life Made Simple Organizing.
Email: Info@lifemadesimpleorganizing.com
Website: www.lifemadesimpleorganizing.com
Instagram: @Lifemadesimpleorganizing
Facebook: @Lifemadesimpleorganizing