Most people in the workforce change roles and even careers several times. It is no longer considered unusual. In fact, you should be prepared, because the unexpected—such as a pandemic—can easily derail your career path and shake your confidence. But knowing how to assess your transferable skills and match them to employers' requirements will help you stay on course.
Skill transfer is a subject I know extremely well because I have used my skills to professionally pivot a few times.
What are transferable skills?
Generally, transferable skills are the non-technical skills you need to be successful. Many of them are also called "soft skills," because they are not skills you need a certificate or degree to master. They are skills that help us get along with others, think critically, and manage situations.
Let me explain how skills transfer worked for me:
Pivot No. 1: Moving from daily print journalism to communications.
After working steadily for 18 years for newspapers covering everything from business and crime to public education, I started writing materials for business and nonprofit organizations. Here are just a few of my skills that easily transferred:
Research: I knew how to follow paper trails and where to find public documents.
Interviewing: I had learned how to ask the questions that prompted the deepest answers. Some of these people were tough – especially politicians.
Knowledge: I had interviewed people who do a lot of different things, including running companies, managing government departments, teaching kids, manufacturing products, and flying planes. I also understood how communities operate.
Writing: As a seasoned writer, I knew style and grammar and could sort and arrange details into readable and fascinating stories.
Politics: Having dealt with a variety of personalities, I could mirror them effectively and forge positive relationships with most of them. I also knew how to advise others when working with the news media.
Technology: I knew how to use computers and software for writing, editing, and analyzing data.
All of this positioned me well for collecting information, fashioning messages, and dealing with difficult people who did not meet their deadlines.
Pivot No. 2: I became a grant writer.
I did so by adapting the same skills above, plus an understanding of urgent deadlines:
Research: I knew how to find useful data and whom to ask if I could not locate it.
Interviewing: I knew how to ask the questions that would yield the information needed by the funder.
Knowledge: I knew how organizations and communities operated, and how grantees fit contextually into these worlds.
Writing: I knew which details would capture the funder's attention and how to stick to the questions without giving too much information.
Politics: I knew how agencies worked and this helped me navigate bureaucracies.
Technology: My facility with Microsoft products helped me fashion grant proposals and crunch data – and fill out funder tables correctly.
Deadlines: I understood how to organize my time and track tasks, so we did not miss opportunities.
Pivot No. 3: Career Coaching
This is what I do now. I know how to find the core of the story (the job seeker's!), position the details, write succinctly and clearly, and help my clients navigate bureaucracies. I also have knowledge of many different types of jobs, gained through news reporting and serving corporate and small business clients.
Now You Try!
If you are looking for a job, you probably will have to consider how your skills transfer from one industry or role to another. You have competition and you must stand out. It's often not an exact match – until you look more closely.
Here are some more:
Leadership
Teamwork
Collaboration
Communication
Analysis
Research
Problem solving
Customer service
Organizational skill
Managing people
Managing Change
Goal setting
Pull up any random job posting. It is likely to include skills that in some way relate to organizing, managing, analyzing, or communicating something.
How to Identify Your Transferable Skills
Here is a quick way to assess what transferable skills might work for a new position:
Make a list of everything that is required for the new job. A great place to supplement that information is by using resources such as O*Net, managed by the U.S. Department of Labor. You can visit the site to look up your targeted position and get a breakdown of essential transferable skills.
Make a list of everything you know how to do for your current or most recent job. Make sure to include the "softer" skills that correlate with the list above.
Compare your two lists. I'm betting you are finding some matches. For instance, the description may say "responsible for cultivating and maintaining relationships among business partners." You have listed that you built relationships with community organizations as part of your fundraising job, or you have sought expertise from other companies and partnered with them to finish a project. There are probably many ways that you built and sustained relationships that benefited your employer.
After you complete this exercise, you may discover that you meet 50% of the skills required for that job. Go ahead and apply!
Be Ready to Prove Yourself
As you develop your resume and write a cover letter to the employer, make sure that you can support the skills you have listed with accomplishments that show you can use these skills effectively.
It is not enough to simply list that you have transferable (or any) skills. Be sure to give examples of how you helped your employers using these required skills. One way is to use the "CAR" technique (challenges, actions, results).
For each highlighted skill, ask yourself:
What big challenges did I face in this area?
What specific actions did you take to overcome them?
What was the impact of your work?
Here are some examples of CAR-based transferable skills accomplishments:
Managing Change: Mitigated the effects of a $50M revenue shortfall by creating a policy affecting direct marketing efforts. Reduced the loss by 88% in 8 months.
Leadership: Resolved turnover problems by reducing staff retention rates from 15% to 13% with a professional development program to help employees improve their skills.
Next time you read a job posting, scan the requirements. If you see unfamiliar terminology that doesn't seem applicable to your career history – and yet, you know you have the skills for this job – consider matching the listed skills to your own. You might discover that they compare favorably, even though they are labeled differently. Now you are ready to make your case!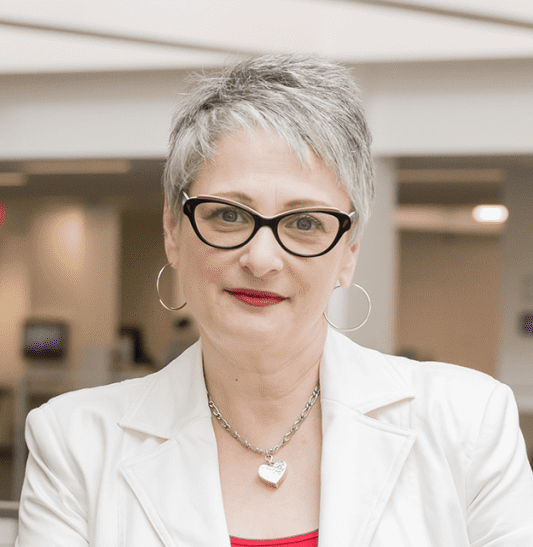 RWN member Ruth Sternberg is a coach empowering job seekers to confidently market themselves to employers through networking, resumes, LinkedIn profiles, and interviewing. You can reach her on LinkedIn at https://www.linkedin.com/in/navcoach/ and at Ruth@confidentcareersearch.com.
Photo by Branko Stancevic on Unsplash