When you're developing a promotional strategy for your brand, partnership marketing is one element you may want to include. As defined by the publication Small Business Trends, partnership marketing is "a collaboration between two or more businesses with the aim of creating a mutually beneficial marketing campaign which helps all involved meet their business objectives."
Coming from the Licensing and Entertainment world, I saw how partnerships were an integral part of every brand's marketing plan. In fact, a Forrester Consulting study found that more than three quarters of businesses see partnerships as central to their sales and marketing strategy. While being a household name certainly opens doors, partnerships are attainable for brands at any level.
Global brands might partner with celebrities or consumer product companies; emerging brands may seek out smaller organizations or regional nonprofits to work with. On a local level, a photographer could partner with a fashion boutique to offer a "Headshots and High Street" promotion where customers could purchase a new suit + 30-minute headshot photo session package. The possibilities are endless!
The Benefits of Partnership Marketing
In a good partnership, two brands come together in a mutually beneficial collaboration that delivers on a shared mission or goal. Good partnerships should be authentic and feel organic to the brand. The key is to find a partner with a similar target audience to yours, and whose offering is complementary to yours.
Partnerships can:
Increase buzz for your brand
Give you access to new audiences through co-marketing
Align you with a organization that establishes your brand as purpose-driven
Stretch your marketing dollars by letting you barter reach on your platforms in exchange for similar reach on a partner's platforms
How to Craft a Winning Partnership Proposal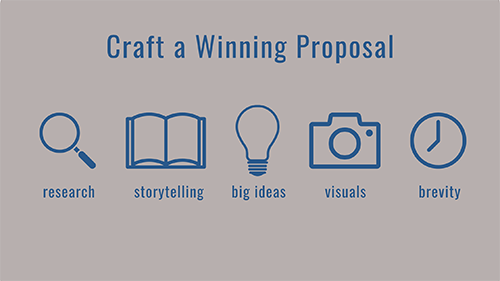 A well-thought-out proposal can help tremendously in terms of attracting interest from potential partners. Here are some tips for putting together a winning pitch.
Do your research.
You'll want to study the potential partner's mission, values, and marketing activities. Is their audience similar to yours? Do your products complement each other? What value could they provide to your brand, and vice versa? Have they partnered with other organizations before? Incorporate this knowledge into your proposal and communicate the strong alignment between your brands.
Sell your story.
The potential partner will need an introduction to your brand, audience, platforms, and products. Now is the time to "wow" them with the power of your brand and any strong metrics you can share about your audience, reach, or campaign successes. Why should they want to work with you?
Include "big idea" thought starters.
While it's too early to get mired in the nitty gritty details, a few overarching thought starters will be helpful to convey your vision for the partnership. Can you get them excited about creating an amazing co-branded campaign? How will each party co-market the promotion? How can you leverage each other's strengths?
Perfect your visuals.
If you want to impress your audience, great visuals are a must-have. Ensure your presentation is eye-catching and doesn't overwhelm people with too much text. Consider whether mockups using the potential partner's logo or branding would be helpful in allowing them to visualize what a partnership could look like.
Keep it short and sweet.
Securing a promotional partnership usually involves multiple conversations and buy-in from various stakeholders. The goal of your initial proposal should be to open the door for future conversations. Don't overwhelm people with too many ideas at the start. You'll also want to leave room for collaborative brainstorming as the conversations progress. Sometimes, less is more!
Determining Partnership ROI
Launching a partnership involves a significant amount of time and energy, so you'll want to ensure that you've set yourself up for success. Make sure both partners are aligned on goals and desired outcomes. Set your KPIs and determine how results will be tracked, keeping in mind that there may be limitations on what data can be shared between partners.
Another consideration is that some partnerships require monetary investment, while others may not. In either case, it's always a good idea to attach a dollar value to the partnership and quantify the benefits that each party will receive. A successful collaboration requires that both parties receive roughly the same level of benefit. While determining the true value of a partnership may involve a bit of art vs. science, with the right partner and the right campaign, partnership marketing can be a great way to enhance your marketing efforts!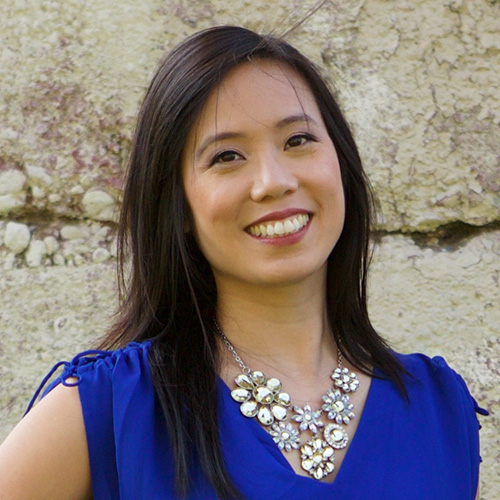 Alaina Wong-Canissario is a marketing strategist and founder of Brightscape Marketing, offering strategy, content, and communications services to help brands ignite their full potential. Her background includes more than a decade of experience managing marketing campaigns and partnerships for iconic brands at global entertainment companies such as Mattel and Nickelodeon. Alaina joined RWN in 2020 and is a marketing committee member.
Visit: www.brightscapemarketing.com
Follow: www.instagram.com/brightscapemarketing/
Like: www.facebook.com/brightscapemarketing
Connect: www.linkedin.com/in/alainawong/