Most people who know me have heard me say there aren't enough hours in the day. I'm not alone in that; we're all running ourselves ragged with work, family, extracurriculars. But when a friend recently discovered I was doing some volunteer work, she asked how I have time to do everything I do. The truth is I don't. But when you find your passion, you find time.
I've dabbled in volunteerism through the decades, but this year I made a conscious effort to take it up a notch by applying to be a literacy volunteer at GiGi's Playhouse, a wonderful nonprofit that offers a positive and uplifting learning environment for children with Down Syndrome. And all of their services are free, so I knew volunteers played a role in their success.
I'll admit that I was nervous when I first walked in for my training. But I was hooked immediately. The children are eager to learn in an atmosphere of play, surrounded by bright colors, fun activities and comfortable surroundings. And their families are so grateful for the numerous volunteers who give their time to lend a hand.
I volunteer for GiGi's once a week for just an hour, but that hour makes such a difference — not just in that little boy's life, but in mine as well. Truthfully? Part of why I volunteer is purely selfish. I just love that I have something I can share with others and it's meaningful to them. It warms my heart every time I walk through those doors.
Sage Rutty President Wayne Holly recently was named the 2019 Invest in Others Volunteer of the Year for his charitable work with Bivona Child Advocacy Center.
"I get back so much more than I give," Holly said. "In the six years I've been volunteering with Bivona Child Advocacy, it's been a privilege to see how the work done by this small group of people makes such an impact on the lives of vulnerable children in our community. Being able to witness this type of healing firsthand is truly inspiring."
The Pittsford Food Cupboard, which recently moved into a larger space, is a mostly volunteer run organization that helps stem food insecurity. Executive Director Daniel Traina told me he's fortunate to have an abundance of volunteers, where many other organizations have too few.
When I was looking for literacy volunteer opportunities I stumbled across Notre Dame Learning Center, a place where children and teens gain valuable reading and math skills from volunteers who meet with them weekly. The Learning Center opened in 2004 in the Charles Settlement House in Rochester and has since served more than 300 kids.
Learning Center tutors come from all walks of life, and most are not trained educators — including me. Because of course when I visited the location, I just had to become involved. As I was filling out paperwork I was told there was a waiting list for students who wanted tutoring. That was the deciding factor for me.
There are so many ways to volunteer. It can be as simple as finding a nonprofit you have a particular interest in and calling to see if they need a hand. Do you have a friend or family member who is differently abled? Perhaps you can volunteer with an agency that has helped them. Do you enjoy reading? Maybe you can read books to children once a week at your local library.
You can also take advantage of other resources in our community such as communitywishbook.org or volunteermatch.org. Rochester Young Professionals has a list of board and volunteer opportunities, and the city of Rochester's website also has a listing at cityofrochester.gov/categories/topics/volunteerandgivingopportunities.
And don't forget that Rochester Women's Network has its own Community Service Special Interest Group that meets the first Monday of each month. Headed by Brigid Ryan, this group
volunteers several times a year for organizations whose focus is serving women and girls. In November we served Thanksgiving Dinner to YWCA residents, now an annual tradition for the Community Service SIG.
Each year, Manning & Napier staffers offer their time to Junior Achievement through a variety of endeavors, one of which is JA in a Day, at which employees teach students about financial literacy.
After this year's event, Junior Achievement CEO Patricia Leva told me: "I tell volunteers all the time, at the end of the day, I can absolutely guarantee you will have a new appreciation for what educators do every day. I can guarantee you're going to be exhausted at the end of JA in a Day, but I also can guarantee that you will have made a difference."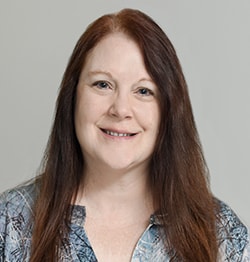 Velvet Spicer is a 17-year veteran of the Rochester Business Journal, where she writes about nonprofits, women's issues, diversity & inclusion, and more. She is a long-time supporter of the Alzheimer's Association, having experienced the disease firsthand through her father-in-law's and her mother's diagnoses and care. She also supports local animal rights causes and has worked with Verona Street Animal Society. She currently volunteers as a literacy tutor with Gigi's Playhouse, a not-for-profit that serves children with Down Syndrome, and Notre Dame Learning Center, which serves children and teens in Rochester.
Velvet has been a Rochester Women's Network member since 2018, is an incoming board member, and participates in several RWN special interest groups.
LinkedIn: https://www.linkedin.com/in/velvet-spicer-489b5b11/
Twitter: https://twitter.com/Velvet_Spicer
Instagram: https://www.instagram.com/vel0811/