I'm glad you're here. You've been on my mind. I realize we may not have met yet, but I've been thinking about you.
How are you holding up? Have you stayed healthy?
I sure hope so.
Can you believe it's only been a few months since virtual working and social distancing took hold? Wow, that happened fast!
And now we're all trying to figure out how to return to some version of normal. Before we do that, let's pause and reflect on how things have been going for you so far.
How has WFH been WFY?
I hope you've been able to make working from home work for you. Maybe you've even been able to find flow in your new normal? If that's the case, excellent!
If working from home has been a struggle, I hear that. And boy, are you in good company.
I've heard from lots of your colleagues who are having a tough time. And no wonder.
This isn't what any of us signed up for. You've been flexible and dedicated. And that was all we could ask for. So, thank you. And well done!
What have you been able to accomplish?
Speaking of done, how are you feeling about what you've accomplished? Since you're a high achiever, I suspect you had big plans for how to use the little bit of time that opened up from your cancelled commute, networking opportunities, or social events.
What new things have you tried? Have you created something? Made an improvement? Caught up somewhere?
Is there a goal you want to achieve before transitioning back toward the way we used to work? Or anything you want to let go of?
How have you grown?
One of the gifts disruption brings is the ability (or requirement!) to look at things differently. And we've certainly had a lot of opportunities to do that.
Whether you intentionally dug into something, happened upon a realization, or instituted a change, how did it work out? What do you want to carry forward?
If nothing comes to mind right away, I hope you'll take some time to reflect. You may also want to think about how you can set your future self up for success.
How can you help others thrive?
One of the things we've learned collectively over the past weeks is the value of connecting with others. Whether networking, learning, working, or playing, most of us have adopted some new ways of interacting.
How have you seen people bridge physical divides? What best practices might you share with others? How can you model and contribute to effective relationship building and productivity?
I ask because I have a strong feeling that something you've experienced can help us improve how we work together.
This is a shared responsibility, of course. It's not all up to you. But you can help lead the way.
I encourage you to propose improvements, celebrate what works well, and call us out when we default to previous, less effective behaviors.
What have you lost?
Everyone has lost something in this crisis. For some, it's been the worst things we can imagine.
Even if you are among the most fortunate, you have had to forgo something—anticipated events, milestone celebrations, anchoring routines, earned advancements.
Whatever you've lost, I hope you are acknowledging it and giving yourself some extra care.
When will you be ready to transition?
This last question is not intended to be disingenuous or misleading. Official proclamations and policy changes may indeed be beyond your control.
But you have an important role to play as things move forward.
Successfully transitioning back to more in-person work will require collaboration, nuance, and iteration. And you alone know what you need to feel safe, be effective, and fulfill any other responsibilities.
I'd like to wrap up with a reminder of what got us here: agility, resolve, and strength. In business, we're used to moving fast, focusing on the future, and driving change. As those attributes continue to define us, I hope we can add to them an increased appreciation for the here and now.
When we take time to be present, we can understand the world around us, identify the needs of others, connect with our own intuition, and create thoughtful solutions.
And that's how we get to a better place.
I look forward to joining you there.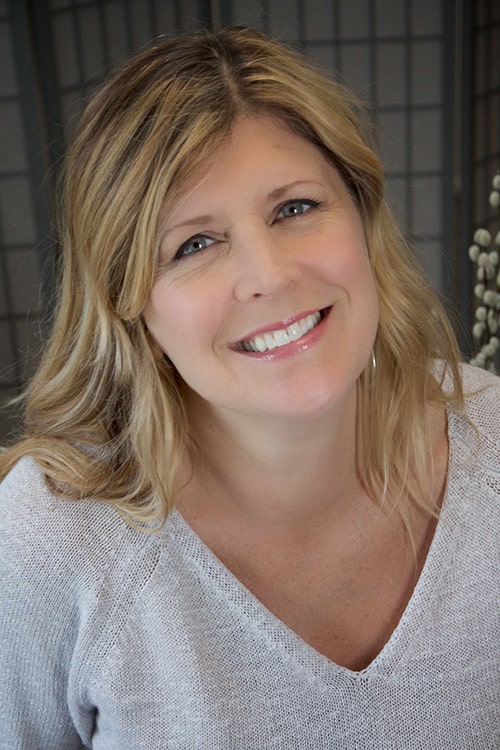 Miranda Wilcox is a Professional Certified Coach and the founder of Thrive Potential, LLC. She helps individuals and teams decrease their struggle and increase their impact. These days that means providing extra support, and leveraging disruption to reinvent people and workplaces that will thrive in the next normal. Miranda is an RWN member, former board member and past-president of RWN.