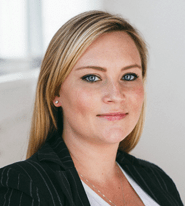 Jennifer Cave is the owner of Rochester Research Associates, LLC, a company that provides independent contract compliance and research services in the construction industry on publicly funded projects. The company's mission is to deter, prevent, and detect any misuse of taxpayer funds by ensuring proper administration of the projects' requirements while providing opportunities to underrepresented minority and women-owned businesses and workforce.
Jennifer holds a B.S. degree from the College at Brockport in Criminal Justice and Psychology. In 2016, She participated and graduated from the Business Opportunity Program Instructional Series as a part of the Rochester Schools Modernization Program.
Jennifer has been an RWN member since 2016 and is on the board of directors for Rochester Women's Network, a co-chair of the membership committee, and takes part in the Board of Advisors and Leadership SIG. Jennifer is also a member of UNiCON, Avanti Peer Advisory Group, American Contract Compliance Association, and Webster Chamber of Commerce. She is an active member at United Methodist Church of Webster where she volunteers as a Sunday school teacher. She was born in Jamestown, New York, but now resides in Webster with her husband, Elliott.